What's on
Notice for Visitors In Order to Prevent the Spread of Coronavirus (COVID-19)
Please Follow the Instruction Below:
Please refrain from entering if:
-- you have a fever or cold symptoms.
-- if you have entered or returned from a trip overseas within the past two weeks.
Please wear a mask or something that covers your nose and mouth.
Please use the hand sanitizer on your hands provided at the entrance.
Please keep a proper distance from other visitors and kindly refrain from speaking.
We'd also like to inform you that:
In order to alleviate overcrowding, we may limit entry.
The entire "Business Operation Zone" (including the "lifting 100 million yen" exhibit ) is closed.
We regularly ventilate the exhibition area by opening the windows.
We apologize for any inconvenience, and appreciate your understanding and cooperation.
Welcome to the Bank of Japan Otaru Museum
The Bank of Japan Otaru Museum is housed in the original Otaru Branch building, designed by Kingo Tatsuno and his protégé, Uheiji Nagano and completed in 1912. The historical building provides an atmospheric setting for displays on the Bank's history, its business operations, and the development of the city of Otaru.
Admission is free
Opening hours
Summer hours (April through November): 9:30 a.m. to 5:00 p.m. (last admission at 4:30 p.m.)
Winter hours (December through March): 10:00 a.m. to 5:00 p.m. (last admission at 4:30 p.m.)
Closed
Wednesdays (open on holiday Wednesdays)
December 29 through January 5
The museum may also be closed temporarily for maintenance or renewing exhibits.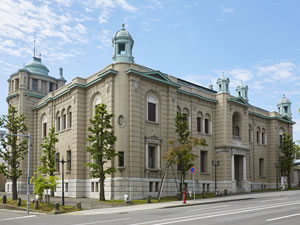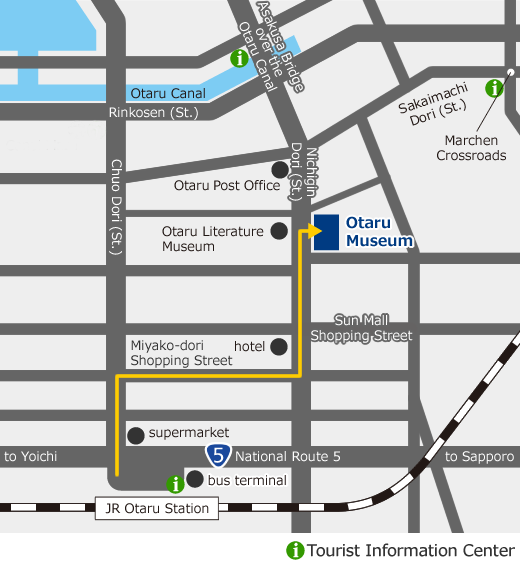 Address
1-11-16 Ironai, Otaru, Hokkaido 047-0031, Japan
Telephone
+81-134-21-1111
(in Japanese only)