About the Museum Building
About the Museum Building
About the architecture of the original Otaru Branch building
Designated a tangible cultural property of the city of Otaru
Period of construction: July 1909 - July 1912
Architects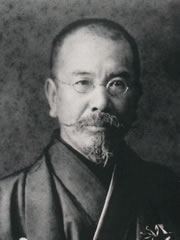 Kingo Tatsuno (1854-1919)
Main extant works: the Main Building of the Bank of Japan's Head Office and the Tokyo Station Marunouchi Building
Kingo Tatsuno designed a number of Western-style architectural works across Japan, including the Main Building of the Bank of Japan's Head Office and the Tokyo Station Marunouchi Building, both of which are designated important cultural properties of Japan. He is said to have laid the foundation for modern architecture in Japan.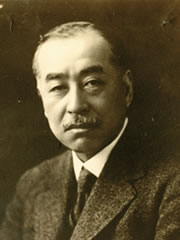 Uheiji Nagano (1867-1937)
Main extant works: Buildings 2 and 3 of the Bank of Japan's Head Office, the original Bank of Japan Okayama Branch building, and Okurayama Memorial Hall (Kanagawa Prefecture)
Uheiji Nagano, a protégé of Kingo Tatsuno's, took on responsibility for the designing of the Bank's Head Office Buildings 2 and 3 as well as many of the Bank's branches before the war. While the Otaru Branch was under construction, he also designed the Hokkaido Bank (now Otaru Bine) located in front of the Otaru Branch.
Shinichiro Okada (1883-1932)
Main extant works: Osaka City Central Public Hall and the Meiji Life Insurance Building (Tokyo), both of which are designated important cultural properties of Japan.
Characteristics of the building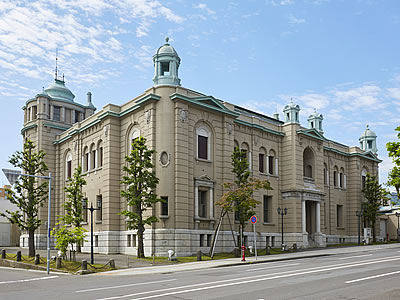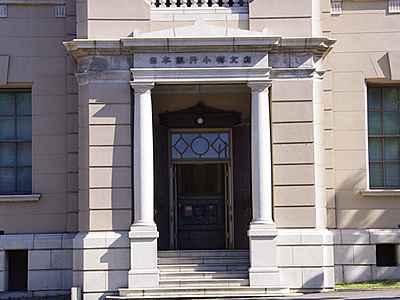 While the two-story building is a brick structure, its exterior is finished with mortar rendering to give the impression of stone. Steel is used for the roof trusses, and the roofs and floors are concreted over for fire control. These and other architectural techniques employed in the building set the trend for what became the dominant style from the Taisho period (1912-1926) onward.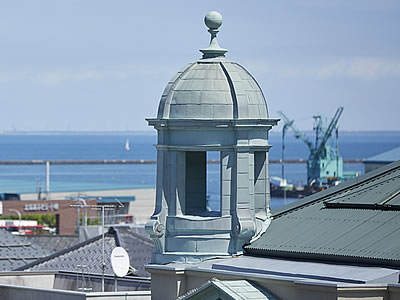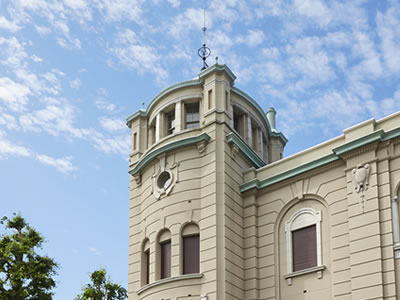 The building has four domes on the north front and a four-story watchtower overlooking Otaru Port on its southeast corner.
Please note that the following areas are closed to visitors.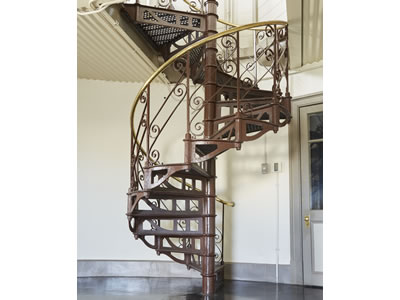 The steel-frame spiral stairway leading to the watchtower. On the steel frame is an imprint indicating its British origin.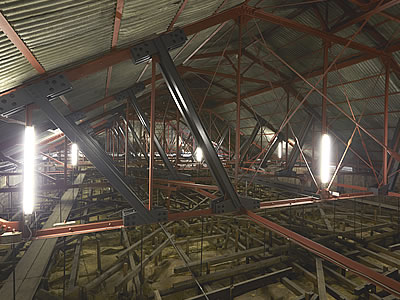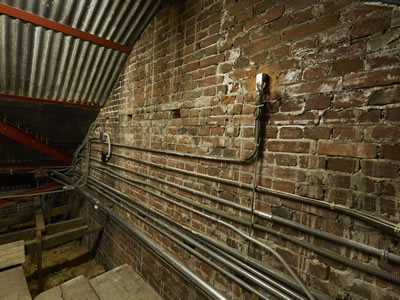 The attic built on a steel frame. Using steel made by the Yawata Steel Works in its early days for the roof trusses made it possible to create a pillar-free banking hall.
The brick wall structure is also visible here.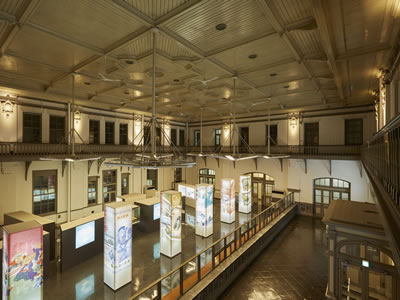 The interior balcony of the double-height banking floor.