Overview of the Exhibits
The Bank of Japan Otaru Museum building was designed by Kingo Tatsuno and his protégé, Uheiji Nagano. Construction work was completed in 1912 to serve as the Bank's Otaru Branch, which discontinued its business operations on September 13, 2002.
The historical building provides an atmospheric setting for displays on the Bank's history, its business operations, and the development of the city of Otaru.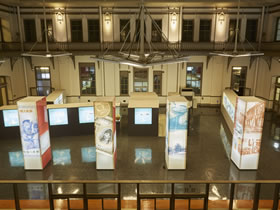 Map of the Museum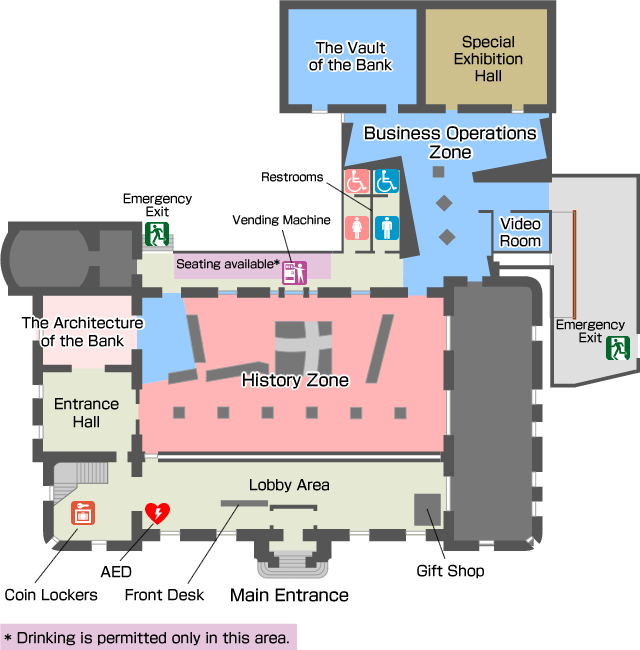 About Each Section
Explains the history of the Bank of Japan and the Otaru Branch.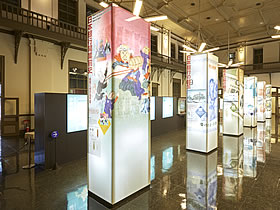 Focuses on the Bank's business operations and displays the original vault used in the Otaru Branch.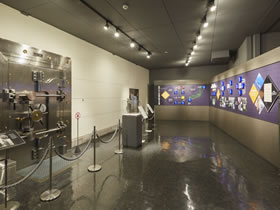 Video Room
A video-on-demand system allows visitors to familiarize themselves with various aspects of the Bank's business operations.
Provides details on the architecture of the original Otaru Branch building.